TREASURE FINDS AT DON DON DONKI
9 Good Ways to Spend Good Friday
Featuring treasure finds from DON DON DONKI Orchard Central
Anyone remember when long weekends were reserved from quick getaways? We feel you. While we patiently await the return of the good old days, there's no sense sitting around and feeling bored. Here are nine ideas to keep your Good Friday weekend filled!
1. Go late night shopping at the 24-hour DON DON DONKI Orchard Central
If you've been bummed out by early store closures or long, snaking queues during the day, get your dose of retail therapy at DON DON DONKIOrchard Central instead. The 24-hour store, spread over two huge floors, is a retail playground with plenty of interesting finds imported directly from Japan. It's also our inspiration for all the ideas featured in this article! Read on.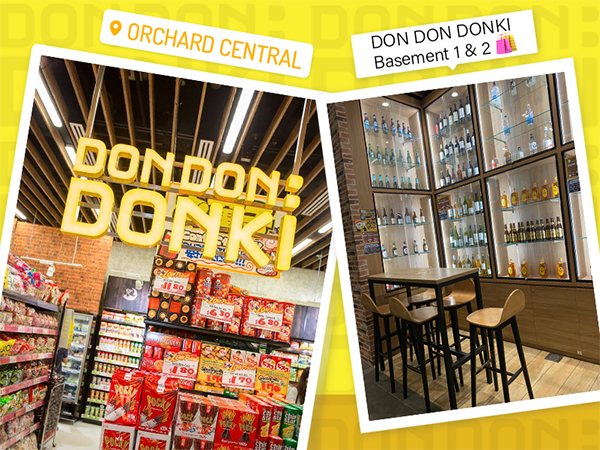 2. Make game night a family tradition
If your family time typically involves watching TV together, consider game night instead. Setting aside one evening every week to come together for board games, crafts or other hobbies is a great way to bond. You don't have to limit yourself to the standard fare either. DON DON DONKIhas a wide selection of affordable options. Adults and older kids can have fun with nanoblocks, a micro-sized building bricks kit, while younger ones will be enthralled with the toy capsule machine.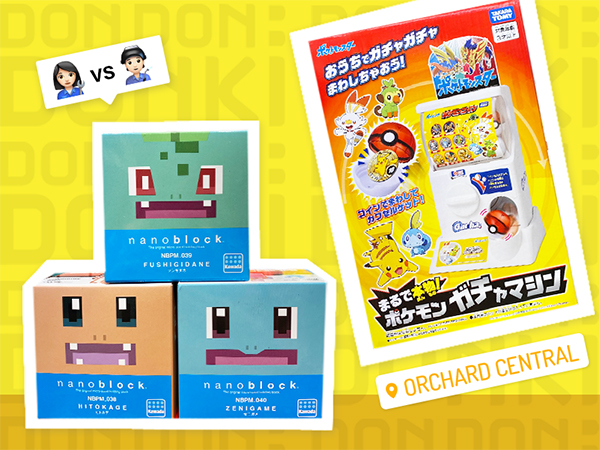 3. Fitness, as you see fit
2020 was the unofficial year of home workouts. No matter how much (or little, really), you exercised, we can all agree that Zoom yoga classes and bedroom HIIT routines were a great way to pass the time at home. Well, it still is! This long weekend offers the perfect opportunity for you to re-focus on your fitness. Change up your go-to home workout with a Stress Reduction Punch Bag (mind the rebound, please) or test your endurance on a foot reflexology mat that the Japanese believe is good for blood circulation!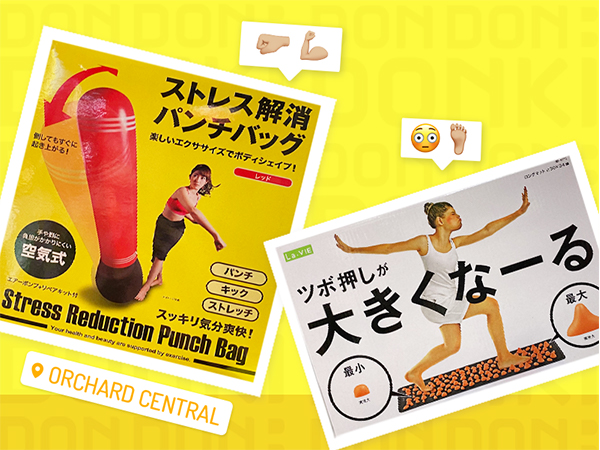 4. Perfect the art of steaming eggs
Whether the culinary arts is up your alley or not, we think everyone can manage a delicious dish of
chawanmushi
- kids included! The savoury egg custard is a fun and easy recipe that makes for quality bonding time with the little ones, especially when DON DON DONKI has a step-by-step
video tutorial
to help you along. Just pop by the store to pick up your favourite ingredients. While you're there, you can also grab some ready-to-eat ones to taste-test against (and maybe have a safety net in case things don't go as planned in the kitchen).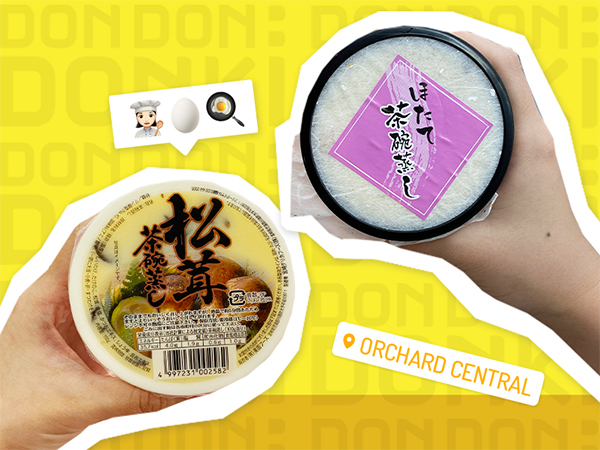 5. DIY home-spa, just because!
Self-care needs no rhyme or reason. It's pampering that we all need! Give yourself some loving attention in the comfort of your home (and pyjamas) with a Japanese beauty haul from DON DON DONKI. The beauty section is extensive, to say the least. Pick your favourite sheet mask and take things up a notch by gently running the Ion Stick over it to amp up moisture absorption. While that's happening, give yourself head-to-toe pampering with Ashirira's detox foot pad. Pick the scent that works best for you — lavender is calming, ginger is warming, and rose is sweet and feminine.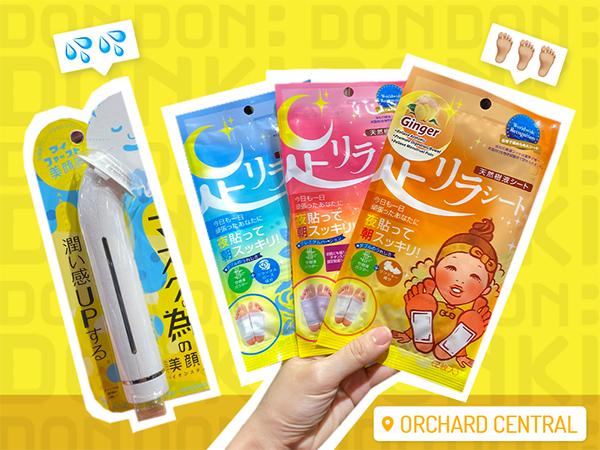 6. Have a Sakura Matsuri picnic at home
Sakura season has arrived in Japan! We may not be able to experience the true Sakura Matsuri (cherry blossom tree festival) but nothing's stopping us from having a cherry blossom-inspired picnic at home with these unique eats and sips from DON DON DONKI.
7. Stock up for a movie marathon
Nothing says long weekend like hours in front of the TV. Before you get comfortable, though, a trip to the supermarket is in order! For less run-of-the-mill snacks, check out DON DON DONKI's amazing selection of Japanese sips and bites. We love Suntory Shochu Cocktails, conveniently canned and available in white grape, red grape, salty grapefruit and umeshu flavours, especially when paired with the sweet-and-salty Sakura Tamago Kani (soft-shell crabs)! Caution: you may be distracted from the screen!
8. The smarter way to clean
Long weekends are great for catching up on chores. Whether you're a consummate cleaner or a reluctant one, there are ways to make life easier. Count on the Japanese for cleaning products that work wonders in getting out the grime and making your home sparkle. Try the "high power" Japanese JN Mould Remover, which is super effective for cleaning kitchens and bathrooms, or the Jonetsu Kakaku Gekiochi Melamine Sponge — just add water and scrub away!
9. Date night at DON DON DONKI
Everyone raves about DON DON DONKI's supermarket eats, but its adjoining Food Hall serves up equally authentic meals in a cosy, comfortable environment. Take your date there for a delightful Japanese dinner and when you're sated, hop over to DON DON DONKI'Scute little bar. A supermarket may be an unexpected place to house a bar but it makes perfect sense because Drink Drunk Donki is as well stocked as the supermarket! Think beer, liquor, highball, spirits, sake and cocktails. Yum.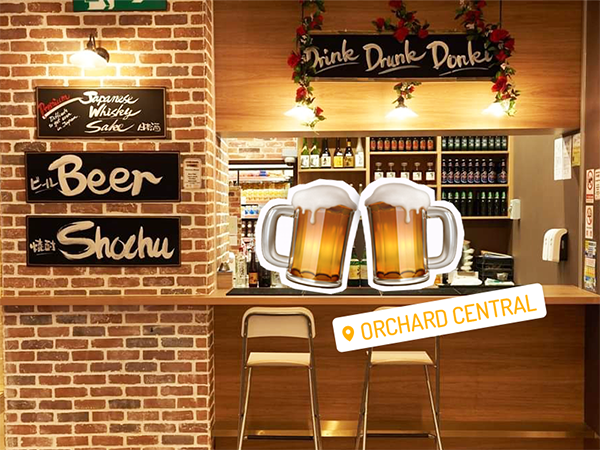 [Source Credit: DON DON DONKI]
After a fun excursion to DON DON DONKI Orchard Central, remember to upload your receipts to the shopFarEast mobile app to earn SFE$ (points)!
Not a member yet? Sign up now using <SFE2021> and get a $5 Far East Malls e-Voucher on us! Grow these SFE$ as you shop and dine at Far East Malls, and redeem them for deals like e-Vouchers, dining treats, staycations, and more.
Download the shopFarEast app from Apple App Store or Google Play Store.